Welcome to Tsubaki Automotive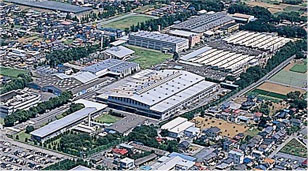 The No.1 timing chain system manufacturer in the world
Tsubaki Automotive develops, designs and manufactures timing chain drive systems for leading car manufacturers around the world. Our development, quality management and production systems are designed to respond to high demands for technological capabilities, quality and cost performance. Thanks to state-of-art technology, Tsubaki Automotive is the No.1 timing chain system manufacturer in terms of global market share, quality and customer satisfaction.
The Tsubaki Group has 46 production locations and 63 group companies worldwide. Tsubaki Automotive Czech Republic s.r.o., a new subsidiary of Tsubakimoto Europe, is manufacturing and assembling timing chain drive systems and associated products for leading car manufacturers across Europe. The plant became the second production base for timing systems in Europe, designed to achieve high efficiency and high quality standards in order to meet future demands in the growing European market. Full production started in 2017.
Tsubaki Automotive timing chain drive systems
Innovation in motion
As the leading supplier of automotive timing chain systems, we continuously pursue technological innovation. Our extensive research and development ensures our products always satisfy the most challenging customer demands.
Chains - driven system assemblies
Tsubaki Automotive chains are fully optimised for strength, wear performance, friction, NVH (Noise, Vibration and Harshness), weight, space and cost.
Bush Chain
Roller Chain
Silent Chain
Timing drive system parts
Tensioners
Levers and Guides
Sprockets
Our power transmission system products
Gearbox Chain
Power Transfer Drive Chains
Oil Pump & Balancer Systems